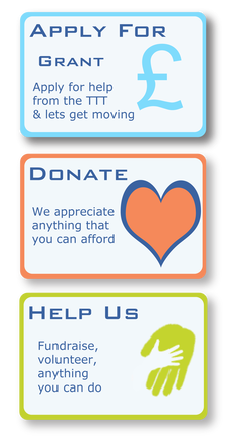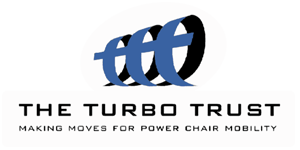 Since 2006, when the Turbo Trust was founded, we have grown significantly, and over the first 7 years helped 33 people get mobile in Dragons, SnapDragons and Permobil powerchairs. 17 of these chairs were supplied in the last 2 years, thanks to the increasing support from fundraising volunteers on behalf of our applicants.
Here are some of our Turbo Trust family: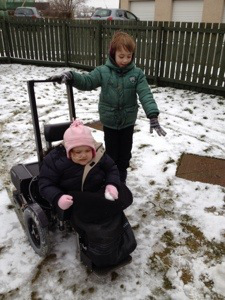 Anna is, as far as we know, the only person in the world who has both spinal muscular atrophy and childhood leukaemia. She was born in 2008, and the type of SMA she has was relatively mild, causing weakness, but not preventing her from walking. But then the leukaemia hit, and since starting chemotherapy, Anna has been unable to walk. She has also had to endure many months in hospital, ongoing treatment and fractures of her limbs. She copes with great strength and cheerfulness, and so does her brother Nathan and her parents, Ann Marie and Peter. Lots of people rallied round her and donated to the Turbo Trust to allow her to have a SnapDragon, in which she attends mainstream school and enjoys her freedom of movement in all weathers. Anna's mum writes a blog. from which you can learn more about her journey.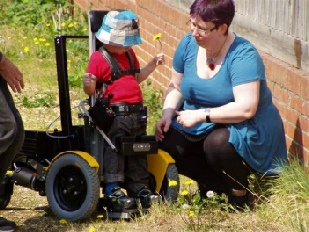 Louis's parents were determined that, although his condition was undiagnosed, and therefore the prognosis uncertain, he should not miss out on the normal experiences of the early years.He had his SnapDragon with a seat and and a Centaur stander when he was 3. One of his favourite things was to help his mum put out the rubbish! Two years later, his physical abilities have improved and he can get around indoors under his own steam, but still uses the SnapDragon for fun outdoors and on long trips out with the family. His communication skills have improved and he is really happy little chap with a bright future ahead!
Louis' mother has made a thank you video which is great fun to watch. Click here to watch the video.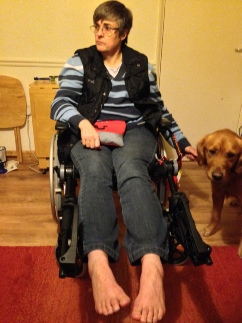 She is a dog-trainer, but has been disabled by a rare and painful condition that prevents her from walking.

If you want to see a film of Philippa using a dragon and talking about what it means to her click here.
There is very little state financial support available for people like Philippa, because the NHS criteria for supply of a powerchair are restrictive, and in any case, wheelchair service budgets are very limited, so the quality of provision is low, compared to the technology and expertise available. Grants from charities like The Turbo Trust are Philippa's only hope of continuing her passion for training dogs, which she does to provide support for people with hearing impairments through hearing dogs for the deaf.
Philippa says "the dragon gives me hope for the future"